Waldorf 100
Join us as we celebrate the centennial of Waldorf Education with our fellow Waldorf schools around the world in 2019-2020!
Click here to read about some of the incredible initiatives commemorating this milestone across the globe:
https://www.waldorf-100.org/en/
Stay tuned for exciting news on how Trillium Waldorf School will be participating in Waldorf 100 initiatives…
Here are some preliminary photos from Trillium's Waldorf 100 Kick-Off Assembly held on Thursday, September 19th, 2019!
Celebrating 100 Years of Waldorf Education
Waldorf100: Learn to Change the World
PRESS RELEASE
UPDATED: FEB 3, 2019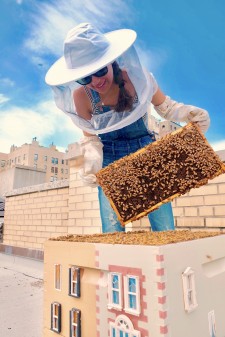 North America, February 3, 2019 (Newswire.com) – On September 19, 2019, Waldorf education will proudly mark its 100 year anniversary! The first Waldorf school was founded in Stuttgart, Germany in 1919.  Today there are over 1,100 Waldorf schools and almost 2,000 Waldorf kindergartens in greater than 80 countries.
In celebration of Waldorf education's centennial, schools worldwide are engaging in social and environmental impact projects throughout 2019 and 2020. The higher aim is to regionally and internationally create a vital interconnectedness essential in today's world.  The community-building activities —  large and small, complex and simple, instructive and entertaining — will be as diverse as the world in which we live.
Waldorf schools in Canada, Mexico, and the United States are partnering with local community members in projects such the GreenBee Wildlife Web initiative, and Hand in Hand: Community Engagement Projects. All projects aim to stimulate dialogue around human values in education and support initiatives that revitalize society and our relationship with the earth.​
The Association of Waldorf Schools of North America has partnered with the Waldorf Early Childhood Association and the Alliance for Public Waldorf Education in the production of Seeding the Future. Seeding the Future is a video brief that provides a glimpse into the principles of Waldorf education, an education that fosters concern for others, connection to the world, and the capacity to be in service to society. Seeding the Future is a trailer to the international film, "Learn to Change the World" https://www.waldorf-100.org/en #Waldorf100 #WaldorfEducation
Learn more at  WaldorfEducation.org, or contact Beverly Amico at bamico@awsna.org
Details
Start:

Dec 31

End:

Jun 30

Event Category: